Friendly Staff. Beautiful Smiles. Welcoming Environment.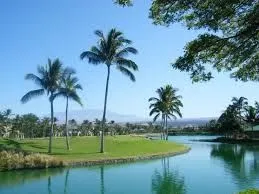 Waikoloa Dental Clinic strives to make each and every patient's visit to our office comfortable and enjoyable.
We take care of all members of the family, from keiki to Kupuna and treat everyone as 'ohana.
We care about our patients, and we understandand that dental health affects o verall health and well-being .
With our experienced Doctor and dedicated staff, patients can rest assured they will be well taken care of while they're in our office. Plus, we educate our patients about their personal oral health so that they may be well informed, healthier and happier.
Additionally Waikoloa Dental Clinic always makes sure to have the most modern and updated technology to benefit our patients'.
From the initial phone call and exam we make sure all of the patient's needs and concerns are addressed so that everyone leaves smiling.
Waikoloa Dental Clinic Inc. is a full service dental facility, now accepting new patients.
Please call us today to make your appointment!
Visit us on
We'll Provide You With That Winning Smile!
Proudly serving: Waikoloa , Waimea , Kailua-Kona , Hawi