Inlays and Onlays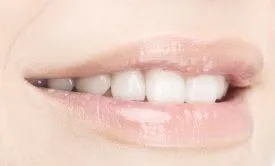 We believe a beautiful smile can really make the world go 'round because smiling is a universal language!
Waikoloa Dental Clinic offers the latest technology to offer our patients the best smile they can have.
Cosmetic dentistry helps you feel good about your smile and restores your teeth to their natural and healthy state.
We offer whote composite fillings, porcelain crowns, veneers and bridges, dentures, dental implants, and orthodontics, along with teeth whitening (bleaching).
We are proud to offer the best and brightest of teeth whitening services in our office or a take home application.
It only takes one hour and can make a world of difference! You can even do it on your lunch break! Fast, easy and convienent!
Waikoloa Dental Clinic wants our patients to look and feel their best - starting with a beautiful, white smile. Visit us today!