Meet the Doctor
Dr. Craig Fostvedt, DDS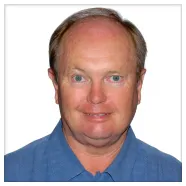 Dr. Craig Fostvedt is an established and respected dentist that has been practicing for over 25 years with most of those years in beautiful Hawaii nei.
In treating generations of families from youth to adulthood, Dr. Fostvedt provides each and every patient with quality dental care in a caring and compassionate manner. He is experienced in general dentistry, cosmetic dentistry, and orthodontics, as well as dental procedures such as root canals, crowns and bridges, partial dentures, full dentures, extractions and implant prosthetics.
In 1980, Dr. Fostvedt began his academic career with a focus on entering the Health Sciences. He graduated in 1984 from the University of Hawaii-Manoa with a degree in Physiology, then went on to complete his Doctor of Dental Surgery from the University of Washington in 1989. He is a licensed dentist in the states of California, Hawaii, New Mexico and Washington.
In his spare time Dr. Fostvedt enjoys sailing, and ocean activities. As a young man, he was involved in offshore sailing passages. At age 19, he sailed to the South Pacific Islands and spent three years living in New Zealand, where he took an apprenticeship in wooden boat building. He then spent five years engaged in yacht design, wooden boat building, repairs, maintanence and deliveries.
He now enjoys spending time with his wife, Muriel, and daughter, Tove, at his lovely home in beautiful Waimea, as well as treating his wonderful patients' in his new office in gorgeous Waikoloa Beach Resort!